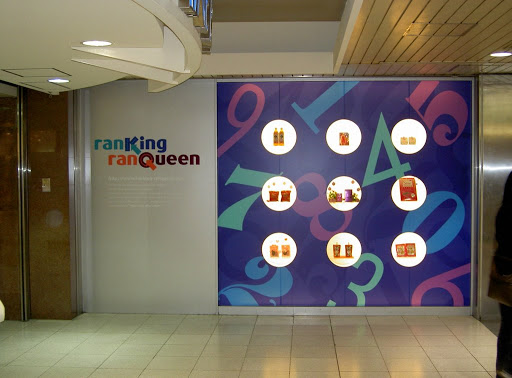 It took until the second last day, but I found it! No, not the singing toilet. Its location is still unknown. I'm talking about
Gokuri
, Miracle of Grapefruit. This drink sustained me during our first visit to a hot and humid Tokyo. Since then it seems to have disappeared from the vending machines that dot the landscape.
On the last trip I found Gokuri in a vending machine at Matsumoto Station, minutes from our train's departure. This morning we were walking down the North Eastern entrance into Shinjuku Station when we came upon a shop called
ranKing ranQueen
. This chain of stores (also spotted in Shibuya)
only sells
the "Top 5" items in a variety of categories from drink (Gokuri was only number 4!?!?!) to cellulite removers. So Tokyoites, remember to keep Gokuri's ranking high, because I have no idea where else I can buy it!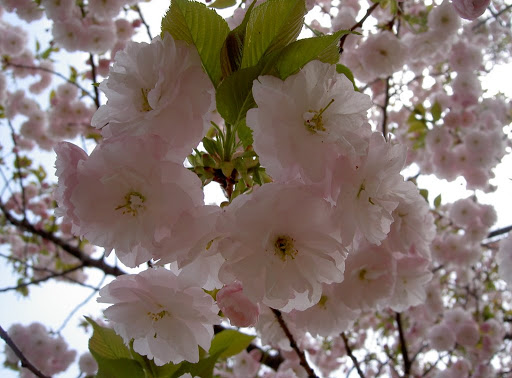 We've been meaning to visit the Shinjuku National Garden (Gyoen) for a long time and today we finally made it through the crowded gates. The sunny, warm weather was perfect for lying under the cherry blossoms and thousands of locals appeared to agree. We weren't complaining, mind you, because they lent a festive and friendly air to the park as they savoured sushi and sake on their big blue mats. The park was big enough to share with everyone.
Like Mount Fuji, it is difficult to understand the Japanese obsession with cherry blossoms until you see them for yourself. The Shinjuku gardens house many types of fruit blossoms in different shades of pink and white. Petals drifted softly to the ground or covered the surface of ponds. Clear spaces in the waters reflected the images of the overhanging cherry blossom trees, while the light upon the paths was filtered through the green and red Spring foliage of the maple trees.
The park is a beautiful, restful place that feels like it is miles away from the neon cacophany of urban Shinjuku.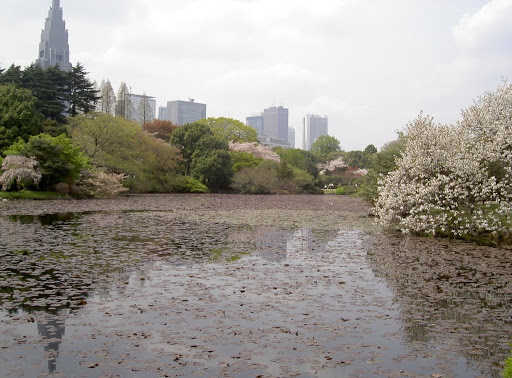 Just for a change, we caught the train to Shibuya, ate yummy Japanese burgers and shopped in the cheap Shibuya 109 department store. Nearby, Tower Records has an amazing range of limited edition soundtracks while Seibu Loft is full of interesting things for the home and office. Browsing Japanese shops is a lot of fun, both for the wierd range of goods on sale and the people who shop there.
Shinjuku's north entrance was noisier than usual tonight with a politician holding a rally. It's local election time in Japan. It's a pity, because I had enjoyed escaping New South Wales prior to the state election, with all the awful advertising.
I can't believe that this is our last night here. I look out our window and see a rainbow of neon, pulsing and flashing with life. I'll miss that.